Our Igor Terekhov tested the helmet of mixed reality Acer AH101. For information on what it is and what chips it has, see this video:
The helmet has two LCD-displays with a resolution of 1440 × 1440 pixels (the total resolution is 2880 × 1440 pixels) and a refresh rate of 90 frames Hz. Two wireless controllers are supplied with it for tracking hand movements. The helmet can also be used in conjunction with a traditional keyboard, mouse or gamepad, but it starts to rock.
It's great that the front part can be just thrown up, if you need to look something in the real world – you do not need to completely remove the helmet.
For tracking in space, you do not need to buy any sensors , in the helmet there are two fisheye cameras, which just provide tracking. But there is also a minus of such a decision – if the hands go beyond the field of view of the cameras, then upon their return to the frame the system pauses for some time.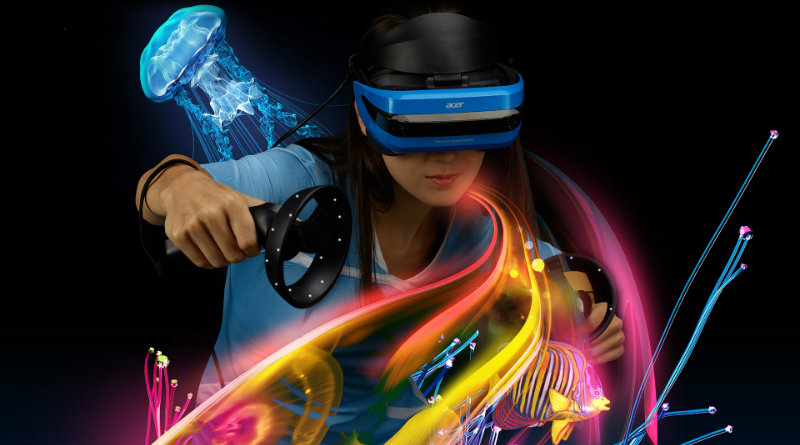 The Acer Mixed Reality AH101 requires a laptop or computer with a Nvidia GTX GeForce 965M graphics card, an AMD Radeon RX 460 or more powerful model, 8 GB of RAM and the Windows 10 Fall Creators Update.
Buy helmet Acer Mixed Reality AH101 in Russia can be priced from 32,900 rubles.