We decided to arrange an unusual test for the Dualtron Thunder electric sampler, which was given to us by the guys from the store Minimotors.ru .
Let's try to accelerate it on the track to 100 km / h at the maximum declared speed of about 80 km / h . At the same time, our editing director Jan Nadolsky will tell about his experience of using such a transport.
Video:
Dualtron Thunder is a powerful twin- kg. On one charge you can drive 110 kilometers, supports the installation of an additional battery. And on the mount, which fixes the steering wheel in the folded state, you can additionally install the seat.
On the steering wheel are located control elements – gas, brake, emergency, adjustment of operating modes, activation of the second engine. And in the kit there is a whole separate panel, which serves only to control the backlight.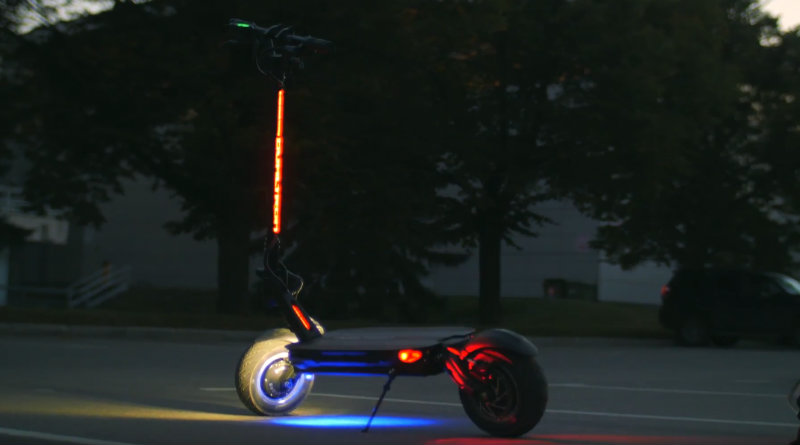 According to Jan, with the use of such an electric lock in the basic configuration, there can be difficulties. The fact is that going along the sidewalk will not be too comfortable because of the high speed and absence of the horn. To drive on the road the device is also not ready – there are no headlights and turn signals. Although it was quite convenient to travel by bus, it was quite convenient.
But if you want, you can buy a "body kit" and add turn signals, lights, mirrors, a seat, a horn, an additional battery and even a fingerprint reader.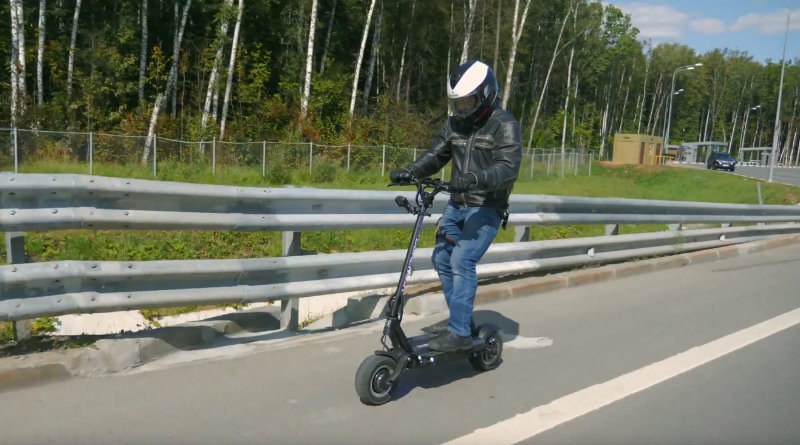 As for our test on the track, then Ian managed to accelerate to 89 km / h. Of course, he was in full moto equipment and went on a separate lane.
Buy Dualtron Thunder in Russia can be for 173 000 rubles. If you want to buy such a transport, the guys from Minimotors.ru have other models of electric scooters, for example, Dualtron Raptor for 83 000 rubles. It weighs less (26 kg) and accelerates to 60 km / h.