We continue to tell you about the most interesting new items from the Computex 2018 exhibition, which is being held in Taiwan. In the past we watched the video Asus ZenBook Pro with a screen in the touchpad, in this video – the concept of a laptop with two displays Asus Project Precog:
Asus Project Precog is a laptop with two full touchscreens . The second screen is located on the place of the keyboard, which the novelty does not have. You can use a virtual keyboard, or connect a physical one separately if necessary.
The notebook can be used in various ways thanks to a 360-degree swivel. For example, it is possible to place the laptop vertically as a book, you can put the device on a table for use by two people at the same time, or you can turn Asus Precog into a tablet.
The novelty has an artificial intelligence that adapts to the user's actions. For example, if you remove the mouse, the laptop automatically displays a virtual touchpad on the work surface. There is also support for voice assistants Microsoft Cortana and Amazon Alexa.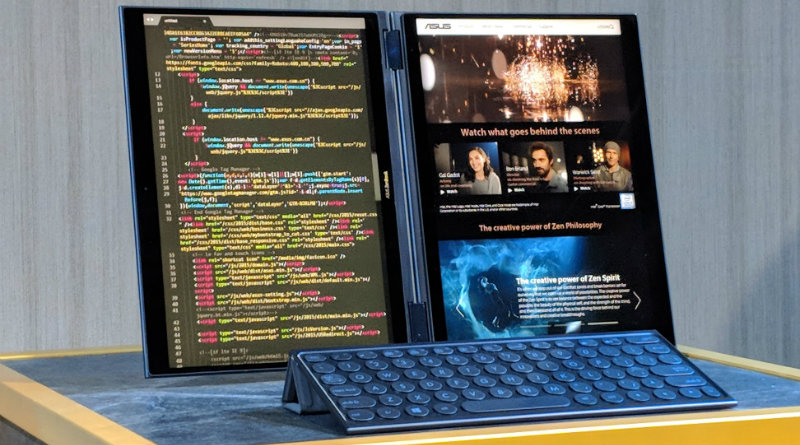 No more technical details about Project Pecog are revealed, since this is just a concept. Commercial model Asus plans to release in 2019.