Kim Korshunov, the editor-in-chief of the site "Miracle of Engineering", visited a special Mercedes event dedicated to the new G-class.
Traditionally, the company introduced two cars – in this video, Kim will tell about the most interesting features of the new Mercedes- Benz G500 and G63 AMG:
The Mercedes-Benz G63 AMG is now the fastest SUV of the company – up to "hundreds" it accelerates in four and a half seconds. The volume of the engine is four liters, here is used biturbo capacity of 585 horsepower.
The maximum speed is electronically limited at 220 km / h, but the package AMG Driver's Package allows you to turn on the speed to 240 km / h. There is also a four-wheel drive and a sports suspension. The suspension of new "helics" became better, which had a positive effect on the patency.
The Mercedes G500 and G63 have slightly changed the design – the shapes have become rounded. The headlights are now also round, there are 84 separately controlled LEDs.
There are many changes in the new "helics" in the cabin. The first thing that catches your eye is two large screens measuring 12.3 cm each. They are not touch-sensitive and are controlled by buttons on the handlebars. To get used to this, it will take some time. By the way, instead of a single screen on the instrument panel, you can put classic round "wells."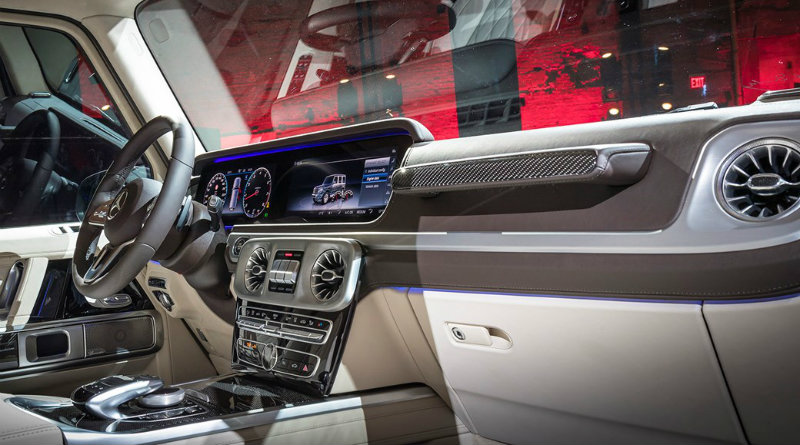 In general, the salon is wider and bigger, and 15 cm for the legs was added at the rear – it's comfortable to be inside the car, it's a lot of space.
Our Kim at the event had a chance to ride on updated models in different conditions and he was delighted. "Gelendvagen" is not only an expensive luxury car, it is also a very practical machine.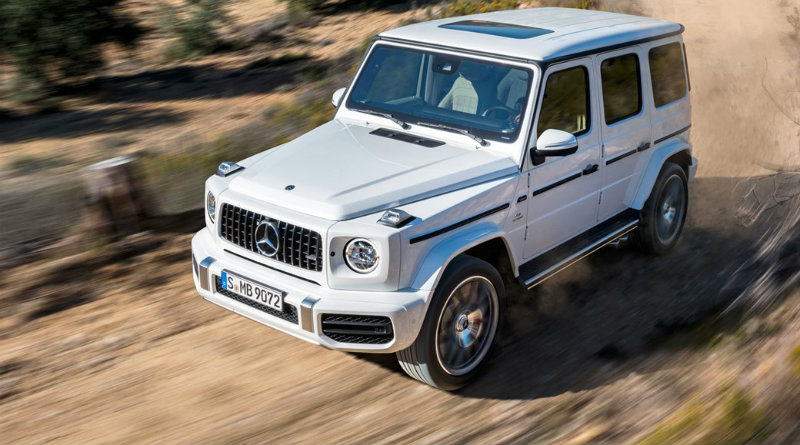 Buy a car in the modification G63 AMG can be priced at 12 million 450 thousand rubles. The Mercedes-Benz G500 is worth 3.5 million cheaper.