The company MULTI-CUBIC (on the foreign market CINEMOOD) and the country's largest online cinema ivi have announced the creation of a compact cinema "Cinema Cube ivi" that fits in the palm of your hand and allows you to watch your favorite movies and TV shows even without the Internet.
a wireless portable projector of a cubic form with access to the many thousands of ivi collections: more than 62,000 films, serials and cartoons from Hollywood, European and leading Russian studios.
"The cinematic cube ivi is equipped with 32 GB of internal memory – you can pre-download a playlist of movies and serials for offline viewing if you are going to where there will be no access to the Internet. Also in the cost of the gadget is a subscription to ivi for 6 months.
In addition to ivi, the content platform of "Kubica" supports "MegaFon.TV" with a full set of federal, regional and cable TV channels, Yandex.Muzyku, MULT, Kukutikov , "Smesharikov" and other. In addition to the content of the partners, the CINEMOOD library contains Soviet filmstrips of its own production, lessons from the Shadow Theater, zasypayki for the youngest and educational content IQsha.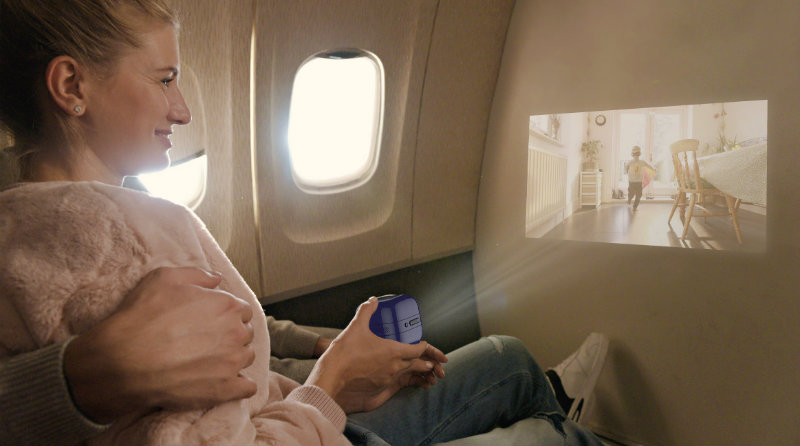 Pre-order the device can be on the site cine.cubic.rf at a special price of 24.990 rubles. From October 1, "Cinema Cube ivi" will be available in retail at a price of 29.990 rubles.
The message "MULTI-CUBE" and ivi made a mini-cinema appeared first on the Miracle of technology.