A new carousel service "Carousel" with Russian cars appeared in Moscow. Our Kim Korshunov decided to test it and ride on Lada Granta.
"Roundabout" – one of the cheapest karscheringov. A minute of rent costs five rubles, a minute of waiting will cost two rubles. Works all standard – you need to download the application, register and make a photo of your driving license. More information about how the services of the card-cutting can be found in our other review under this link .
In the car park "Carousel" cars Lada Granta are available in the Comfort package with automatic gearbox and other amenities: air conditioning, electromirrors , heated seats, parktronics and audio system with Bluetooth and USB.
During the trip, Kim began to run out of gasoline, and according to the rules can not finish the trip, if the light is on. In such cases, you do not need to worry – you do not need to pay for gasoline. In the glove compartment, there is a map where you can refuel for free, and the location of the appropriate gas stations is indicated in the appendix. However, to find out the PIN from the card, you need to contact the Carousel operator by phone.
You YouDrive service by the way, this time is organized more conveniently – there you can refuel at any gas station for your money, and then send a photo of the check in the application for compensation.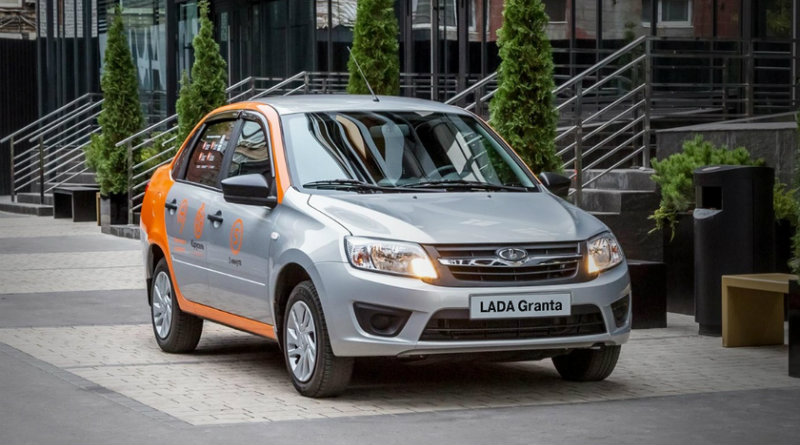 In general, the impressions of the "Carousel" have turned out to be ambiguous. But it's good that there is a choice and there are new services for karchering with their own chips.