At the review of our gadget-observer Volodya Borovoy powerful gaming laptop MSI GE63 Raider RGB 8RF. The manufacturer calls it the coolest in its class, but is it really so? Understand this video:
The laptop is equipped with a six-core Intel Core i7-8750H processor running at 2.2 GHz and a Nvidia FeForce GTX 1070 graphics card with 8 GB of GDDR5 video memory. As for the display, its diagonal is 15.6 inches, the resolution can be 1920 × 1080 pixels or 3840 × 2160 pixels (4K), depending on the modification.
The amount of DDR4 memory is 16 GB, the maximum possible capacity is 32 GB. For data storage, a 128 GB SSD-drive and 1 TB HDD-drive are installed. Complaints to the work of memory in Volodya did not arise – the games are started and work smartly.
The weight of the laptop together with the battery is 2.5 kg. And it's pretty good value for a laptop with such parameters. There are one USB Type-C 3.1, three USB 3.1, HDMI, Mini-DisplayPort, a card reader for SD-cards and an RJ45 connector on the MSI GE63 Raider RGB 8RF connectors. A 3.5mm connector here is two – one for headphones, another for a microphone.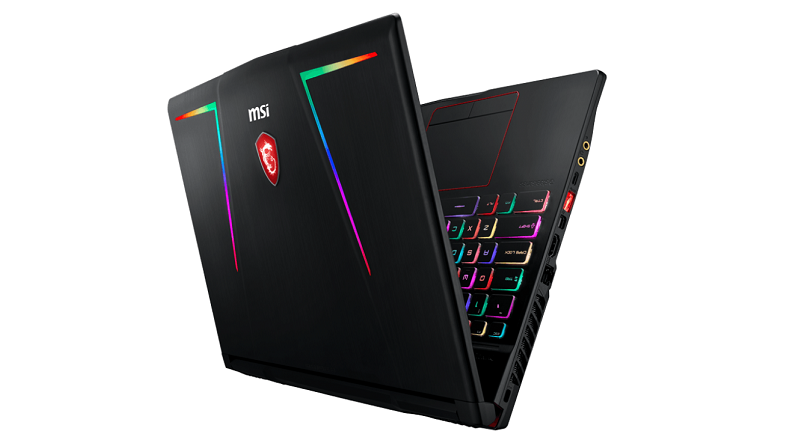 The SteelSeries keyboard is good, but with some features. The digital unit is located very close to the main keys, which can cause false pressures. Each key has its own point RGB-backlight. There is also a backlight on the laptop cover. Of course, all this can be customized and the manufacturer promises even that you can get 24 million color combinations.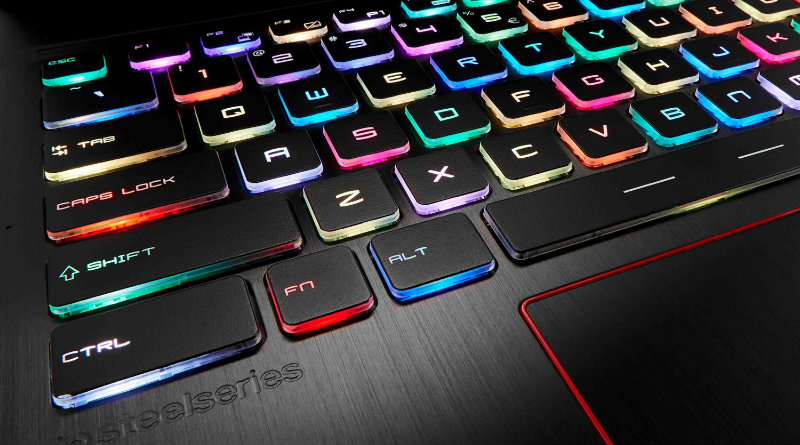 It is worth noting the presence of the proprietary utility Dragon Center, which allows you to adjust the backlight, notebook performance, fan speed or clear memory. It is interesting that the utility displays supported games in which it is possible to use the illumination, for example, when playing CS: GO, the light indication can display the remainder of the cartridges.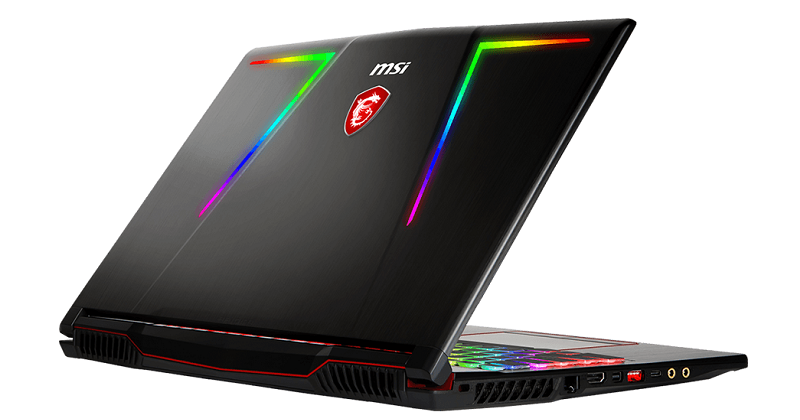 From the minuses Volodya noted the high noise level during the high load and the fact that the hands on the body remain traces. But the sound pleased with the volume and quality – the laptop has a DAC. With regard to performance, during the gameplay on ultra-high settings in the top games, fps below 60 frames does not fall.
Buy MSI GE63 Raider RGB 8RF can be priced from 112 to 200 thousand rubles, depending on the configuration. [19659014]