We transfer from CeBIT 2017 in Ganoweer (Germany), where manufacturers show the latest developments in the field of high technology. The editor-in-chief of the "Miracle of Technology" Kim Korshunov looked at the unusual ProDrone quadrocopter, which has hands:
The developers endowed the ProDrone PD6B-AW-ARM with two robotic arms, with which it is possible to lift objects up to 20 kg (10 kg per each hand) and perform other tasks. For example, a drone can carry loads, connect structural elements, cut cables, extract hazardous materials and do many other things.
The ProDrone flight speed is 60 kilometers per hour, the maximum flight altitude is 5000 meters. The Prodrone can fly for two hours without recharging, thanks to a 16000 mAh battery.
Another model (PD6-CI-L) is designed to inspect hard-to-reach places. The design allows the quadrupter to be closely pressed against horizontal and vertical surfaces.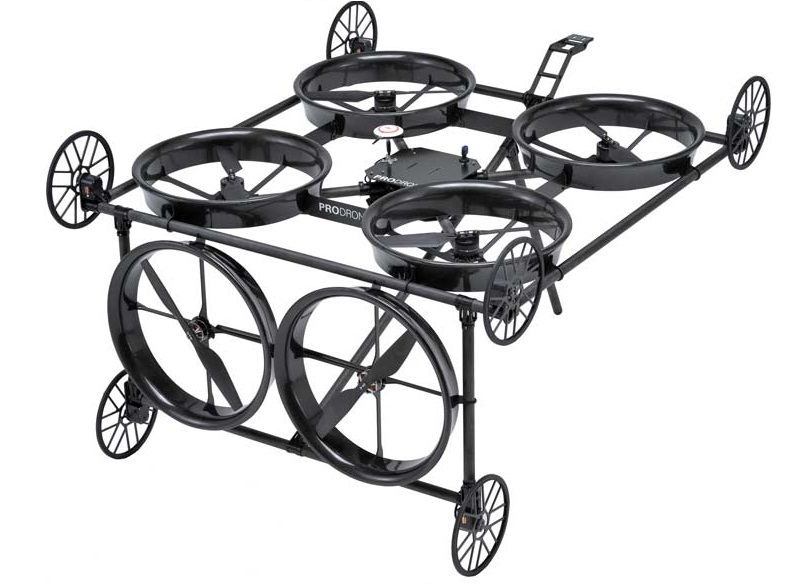 The maximum speed of the flight is 20 kilometers per hour, in a special inspection mode – 5 kilometers per hour. Two batteries of 6000 mAh will allow to fly without recharging for about 10 minutes.
All news and reports from the exhibition CeBIT 2017 – under the link .