As part of a special event in New York, Apple introduced the new iPad Pro, available in two versions – with an 11-inch and 12.9-inch screen. The tablets have lost the familiar Home button, have got support for Face ID and USB Type-C connector, but that's not all surprises!
For details, see our video:
specifications new iPad Pro does not differ. Version with 11-inch display has a resolution of 2388 × 1668 pixels, 12.9-inch model – 2735 × 2048 pixels. The updates have a Liquid Retina display (the same used in iPhone Xr ) with a pixel density of 264 PPI.
The most powerful Apple processor, the A12X Bionic, is installed inside the tablet. It is even more powerful than the usual A12 Bionic in the new iPhone Xs, iPhone Xs Max and iPhone Xr . The updated processor is made on a 7-nm processor, it uses eight cores (four productive and energy-efficient) and seven graphics cores. Apple promises performance at Xbox One S.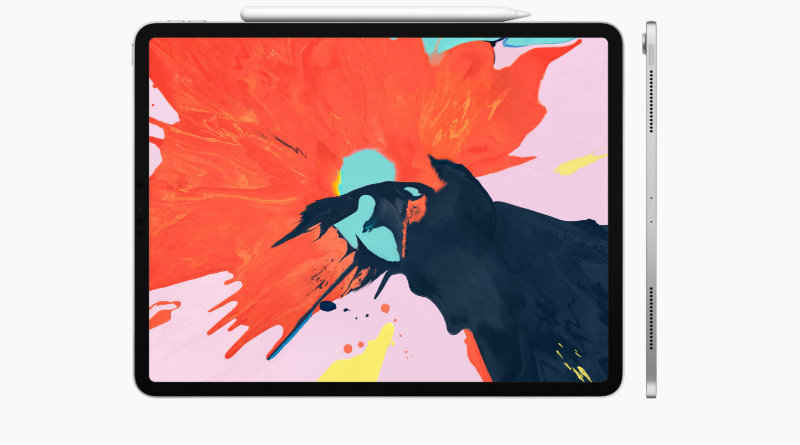 The iPad Pro has a 11-inch 11.3-watt battery and a 12-inch version with a 36.71-watt battery. The declared work time is up to 10 hours of work on the Internet, watching a video or listening to music. Also, the new tablets are equipped with four stereo speakers, a 12 megapixel main camera (f / 1.8) and a 7 megapixel front camera (f / 2.2).
For the first time, Apple abandoned its proprietary Lighntning connector in favor of the universal USB Type-C. Thanks to this, you can connect other devices and accessories to the tablet.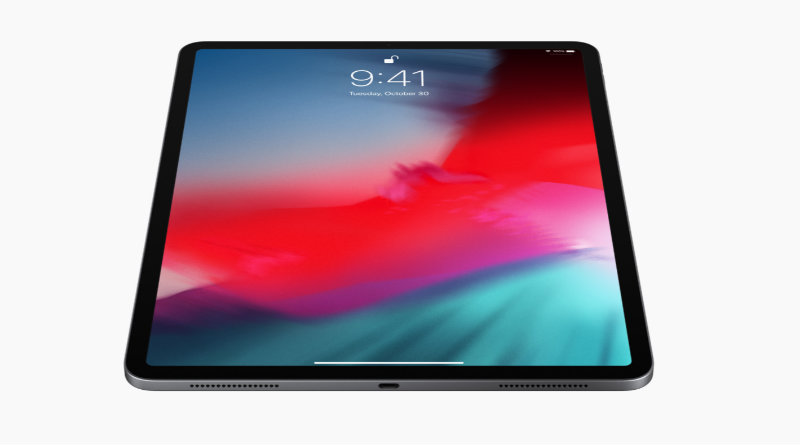 It is worth noting that the tablet supports the second generation Apple Pencil pen. It has control of gestures and can be attached to the iPad using a magnetic connector. At this time, the pen will be charged from the iPad Pro wirelessly.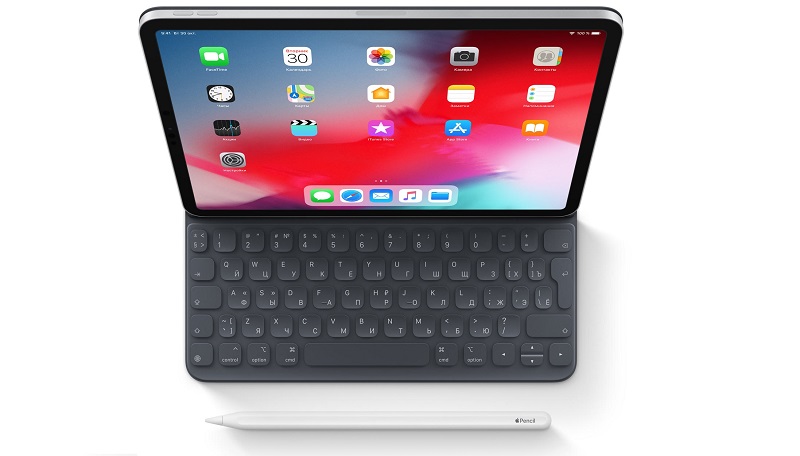 Start of sales of new iPad Pro in Russia is scheduled for November 7. Dokupat Apple Pencil will need separately for 10 790 rubles. The keyboard for the iPad Pro is also sold separately at a price of 14,990 rubles.
The prices for the tablet itself in Russia are as follows:
iPad 11 ″ 64 GB – 65 990 rubles
iPad 11 ″ 64 GB LTE – 77 990 rubles
iPad 11 ″ 256 GB – 77 990 rubles
iPad 11 ″ 256 GB LTE – 89 990 rubles
iPad 11 ″ 512 GB – 93 990 rubles
iPad 11 ″ 512 GB LTE – 105 990 rubles
iPad 11 ″ 1 TB – 125 990 rubles
iPad 11 ″ 1 TB LTE – 137 990 rubles
iPad 12.9 ″ 64 GB – 81 990 rubles
iPad 12.9 ″ 64 GB LTE – 93 990 rubles
iPad 12.9 ″ 256 GB – 93 990 rubles
iPad 12.9 ″ 256 GB LTE – 105 990 rubles
iPad 12.9 ″ 512 GB – 109 990 rubles
iPad 12.9 ″ 512 GB LTE – 121 990 rubles
iPad 1 2.9 ″ 1 TB – 141 990 rubles
iPad 12.9 ″ 1 TB LTE – 153 990 rubles