The editor-in-chief of our site, Kim Korshunov, decided to arrange an unusual test of a protected laptop Dell Latitude Rugged Extreme 12, washing it in a car wash together with the all-wheel drive Mitsubishi Pajero. What was the result of this and whether the notebook "survived" – see in this video:
The key "chip" of the laptop-transformer can be called protection according to military standard MIL-STD and IP-65. Thanks to the solid frame made of magnesium alloy, it can withstand falls, vibrations, shocks and temperature changes. Water, dust and sand gadget is also not afraid – all the holes are hermetically sealed. Weight of the laptop is 2.72 kg.
The Dell Latitude Rugged Extreme is equipped with a 12-inch touch screen with a resolution of 1366 × 768 pixels and a hinge that allows to rotate it 360 degrees. As the processor available Intel Core i3, i5 or i7 of the fourth generation, depending on the modification.
The maximum amount of RAM can reach 16 GB. A solid-state drive with a capacity of 128, 256 or 512 GB is also available for data storage.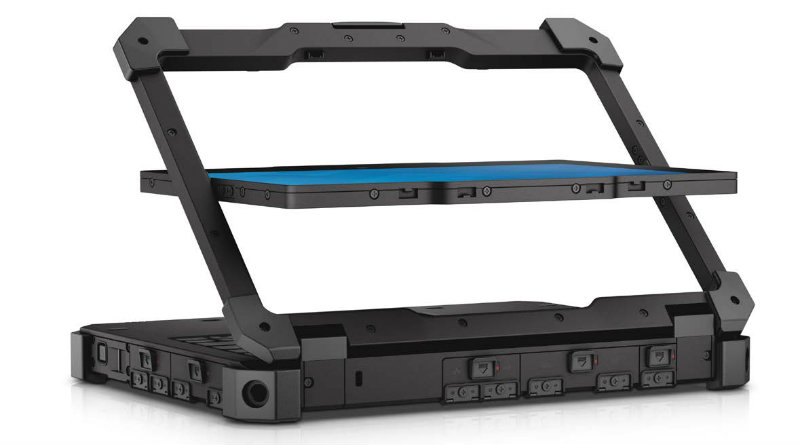 The notebook also has a stylus, fingerprint reader, NFC chip and a variety of ports: 2 USB 3.0, USB 2.0, HDMI , VGA, RJ-45, card reader and ExpressCard.
First of all, the Dell Latitude Rugged Extreme 12 is designed for military, special services and production use. Its cost in Russia is from 180 000 rubles.