Our Kim Korshunov continues to talk about the most interesting new items from the showroom in Geneva in 2018. In the past we saw custom saloons made by guys from Russia, in this clip – a flying car PAL-V:
PAL-V can carry two passengers and up to 20 kg of cargo. While driving on the ground, the car's power is 100 horsepower, and for acceleration from zero to one hundred it takes less than nine seconds. The maximum speed is 160 km / h, and the fuel consumption is 7.6 liters per 100 km.
During the activation of the flight power of the power plant returns to 200 horsepower. The maximum speed of the flight is 180 km / h at an altitude of 3.5 thousand meters. For take-off, an overclocking strip with a maximum length of 330 meters will be required. The average fuel consumption in flight will be 26 liters per hour.
The idea of ​​the car is more calculated for the USA, as there is a network of small airfields where it is quite feasible to use Liberty, minimizing travel on roads. Nevertheless, the car will be sold in Europe.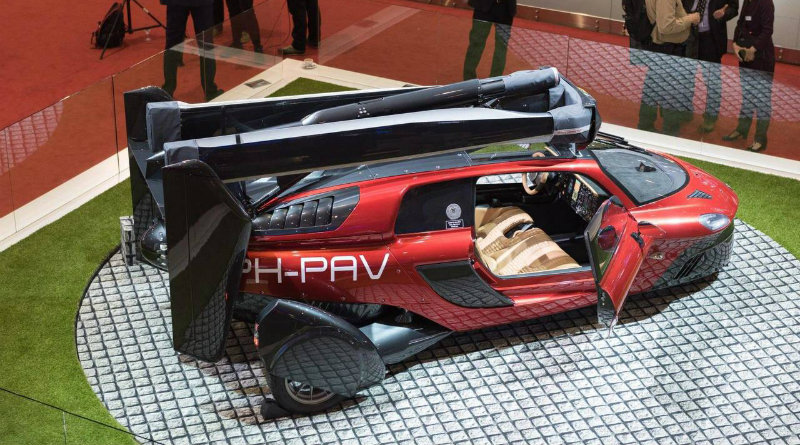 The cost of the base version will be 299 thousand euros (21 million rubles), the maximum configuration will cost 499 thousand euros (about 35 million rubles). The first deliveries of the aerokar will begin in 2019.
All news and reports from the car dealership in Geneva 2018 – under the link .