Our Kim Korshunov continues to talk about the most interesting novelties presented at CES 2018 in Las Vegas. In the past, we watched the world's smallest USB flash drive SanDisk at 1 terabyte in this video – a Volocer taxi that Intel showed
Volocopter – screw flying taxi, which was created by a German startup in partnership with Intel. The prototype has four gyrostabilizers to measure the position of the vessel during the flight.
The batteries are divided into nine departments, each of which provides the work of a pair of screws. If one or more batteries become discharged or fail, the taxi will still be able to continue the flight and sit down.
For greater safety of the navigation systems, the two are the main and spare. In case of emergencies, there is a ballistic parachute.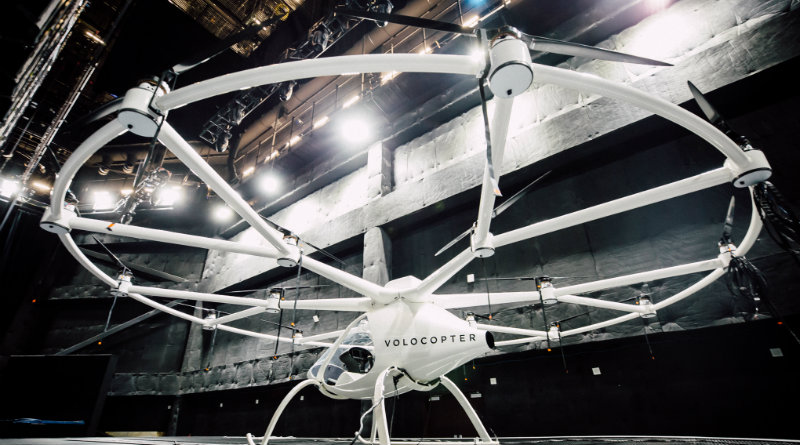 It is planned that the production will receive the Volocopter 2X, which will be able to fly within a half-hour for a distance of about 30 km. It was already tested in Dubai and the launch of the pilot program is planned for 2020.
All news and reports from the exhibition CES 2018 – under the link .