Kim Korshunov, editor-in-chief of the "Miracle of Technology" website, is at the IFA 2018 electronics exhibition, which is being held in Berlin. There Acer introduced not only new laptops and PCs, but also an unusual novelty – an armchair for Predator Thronos gamers.
Video:
According to Acer, this chair is ideal for professional players. It has an ergonomic shape and a footrest. The backrest can be reclined by 140 degrees. The one-and-a-half-meter skeleton is made of steel.
The chair is equipped with three 27-inch Predator monitors and a feedback system – built-in vibration simulators simulate a variety of effects during gaming sessions. You can feel yourself, for example, in the seat of a racing car or feel the shock wave from an explosion in the shooters.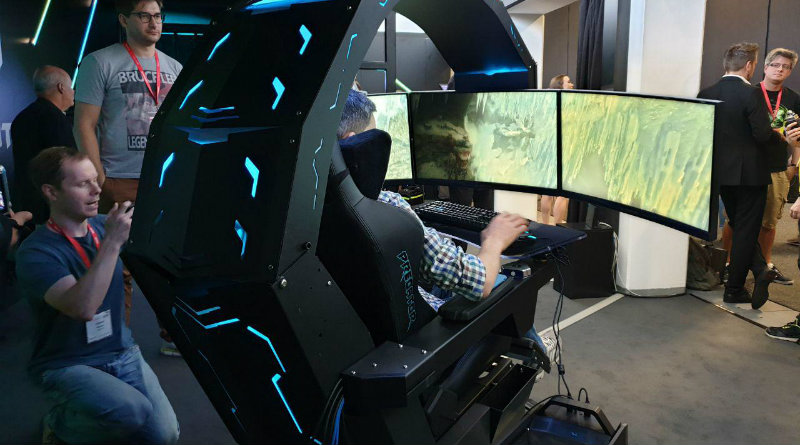 While in Acer are not ready to name cost of armchair Predatore Thronos. According to preliminary information, it will start serving in the fourth quarter of this year.
All news and reports from the exhibition IFA 2018 – under the link .