Our editing director Jan Nadolsky is a big fan of motorcycles. The SYM Maxsym 600I maxi-scanner was tested for it, and he decided to tell about it in detail.
Video:
The volume of the SYM Maxsym 600I engine is 565 cubes, its capacity is 45 horsepower. Weighs a maxi-scanner 238 kg.
At first Maxsym 600I of our Yana was not impressed – the acceleration to a hundred is not too fast, the instrument panel is dull. Because of this pointers turn signals in the afternoon at all is not visible and therefore a couple of times Ian even forgot to turn them off.
However, during testing there were also advantages. Ian often goes for shooting and takes with him a lot of equipment – the trunk of the SYM Maxsym roomy that allowed to ride without a backpack. Even liked the landing – even with a passenger trip outside the city was comfortable.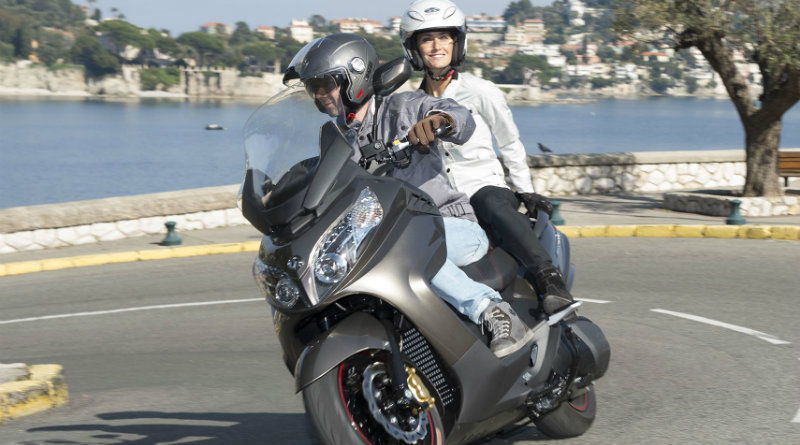 Driving along an asphalt road also did not cause trouble. Maksiiskuter easily traveled and gravel – you can easily reach the beach or picnic.
The manufacturer's declared consumption in a mixed mode is 5 liters. According to measurements by Jan, on the track its consumption was 3.78 liters. This is at a speed of about 140 km / h, with two people and a load.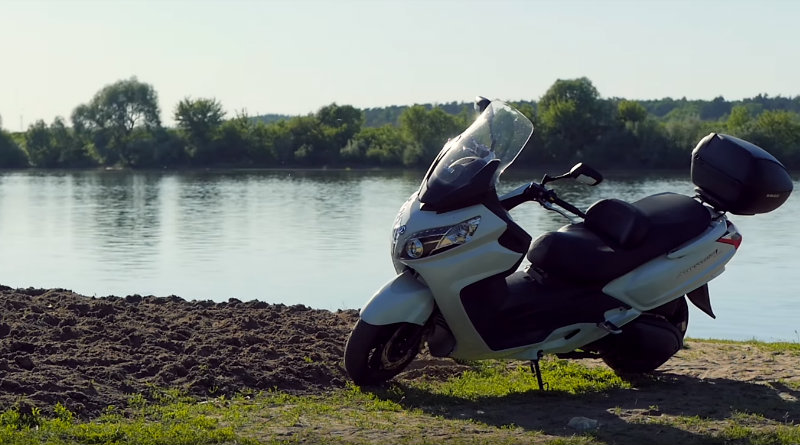 With its weight and length more than two meters, the maxi-scooter is very easy to control and maneuver, which is a big plus for urban driving. Brakes with ABS Bosch also liked – they work quickly, but at the same time smoothly. During braking, the driver does not move forward, and the passenger does not fly into it.
In general, Janu SYM Maxsym 600I liked it. This is a comfortable device that can carry two people with a full set of things. There is enough luggage space, everything is arranged comfortably.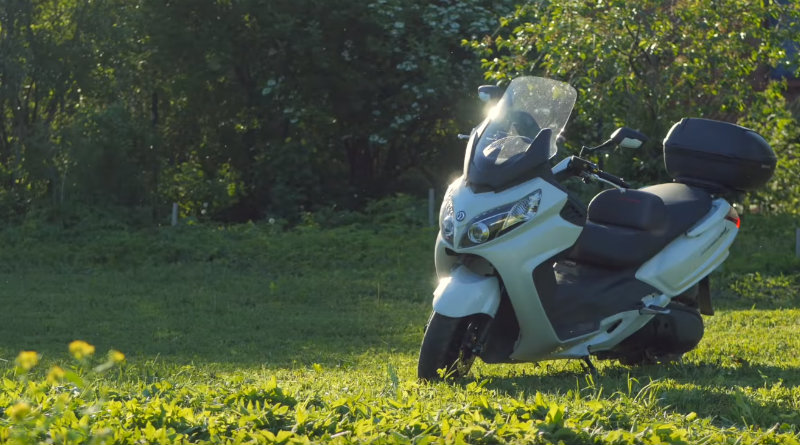 Yes, the engine here is not so powerful as to "drive", but this maxi-skater is designed to ride in city conditions calmly and without fanaticism. On working days without problems, you can go to work and go home in minimal outfits, at the weekend – outside the city.
Maxsym 600I in Russia can be bought for about 400 thousand rubles from the official distributor of SYM in Russia at this link .