Kim Korshunov, editor-in-chief of the site "Miracle of engineering", transmits from the international motor show in Geneva in 2018. In this video, he will tell and show the new Mercedes-Benz models and their technological chips.
First we looked at the Mercedes-Benz X 250 d 4MATIC pickup truck. There are two versions – 163 forces and 190 forces. In the first case, this is a six-speed transmission, in the second – a seven-speed automatic transmission. In Russia, they will be sold at a price of 2,899,000 rubles.
Next, we found the new Mercedes A200 with an advanced computer Mercedes-Benz User Experience and two touchscreens. The car can move in a semi-autonomous mode and is capable of self-learning, as well as adjusting to the user with artificial intelligence systems.
The cabin has all the amenities – massage chairs, coasters, armrests, steering buttons on the steering wheel. An interesting feature is that the Mercedes A200 can be synchronized with a smartphone – for example, if the car is hit, you will be notified.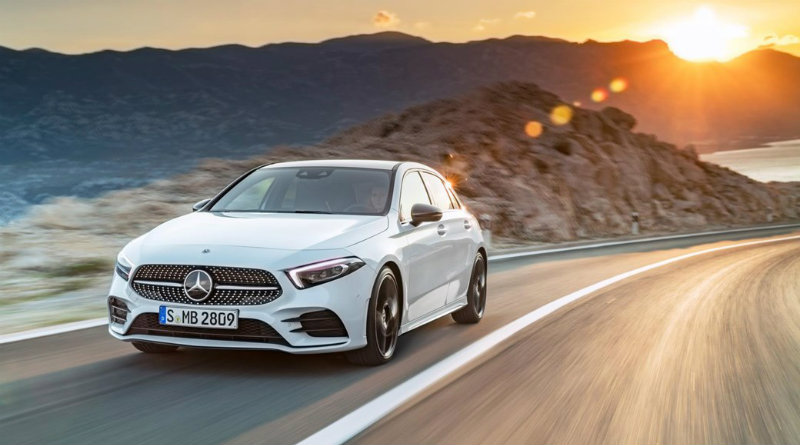 And we found the real headlights of the future, which are already in the series. In each headlight is built a million mirrors, which split the beam into a lot of pixels. Thus, they can project a variety of images and symbols onto the road, for example, duplicate road signs, display the distance to the turn and much more.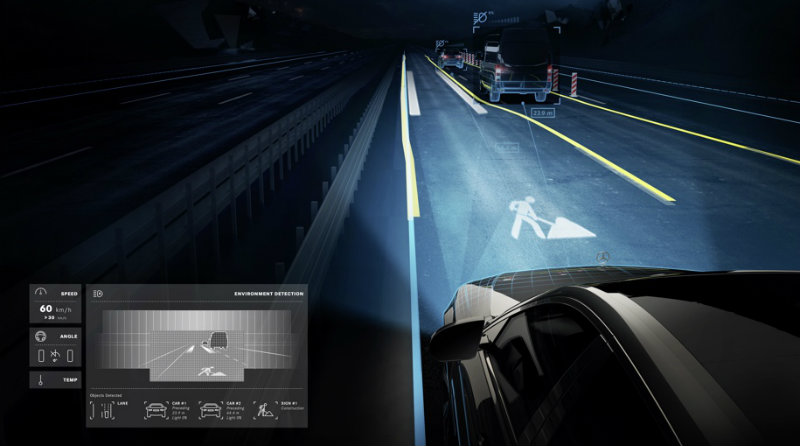 Next we saw the Gelendvagen Mercedes-Benz AMG G 63. Of course, there are no fundamental differences, the design features are preserved from past models. Inside, instead of the dashboard, there are screens with beautiful 3D graphics.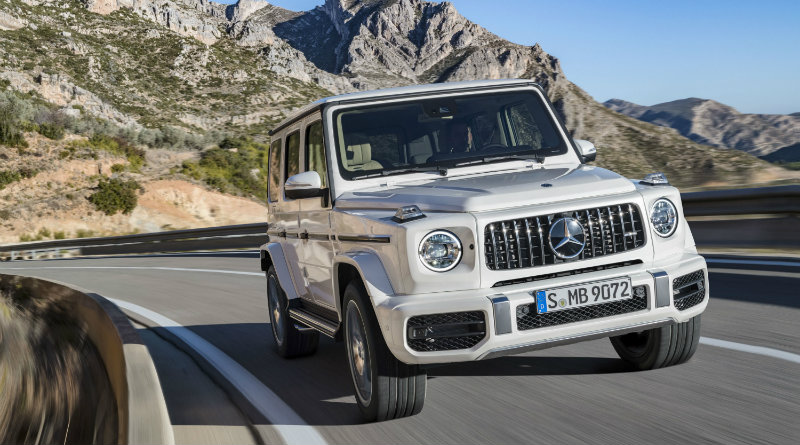 In the car there is a new engine for four liters of V8 (585 hp). From zero to one hundred it accelerates in just four and a half seconds. Consumption – 13.2 liters of fuel per 100 kilometers. The minimum price of the previous model began from 12 million rubles. The cost of the new model is still unknown.
All the news and reports from the car dealership in Geneva 2018 – under the link .