Our Kim Korshunov continues to tell us about the most interesting new items from the showroom in Geneva in 2018. In the past, we saw the conceptual Renault EG-ZO, in this clip – the new Lexus:
The newest that Lexus showed in Geneva – compact crossover UX. The novelty is available in two versions – 200 and 250h. The first of them is equipped with 171-strong two-liter atmospheric. The hybrid variant is a two-liter ICE with 178 forces.
Next we looked at the Lexus LC 500h of the executive class. The car is equipped with a lot of displays, an individual climate, but we liked it – the armrest is lowered in the back seat, which has a computer with a touch screen, two USB, two 3.5 mm audio jacks, HDMI and volume control.
With this computer passengers can watch videos, listen to music and manage the functions of the car, for example, include a massage chair or adjust lighting.
The coolest thing is the concept Lexus LF-1 Limited, which shows the developments that may be used be in future cars. In the cabin there are no analog buttons and switches in general, all electronic.
The gearshift is done on the steering wheel. Management of entertainment systems, climate and functions of the car is realized with the help of touch displays. No rear view mirrors, instead cameras are used. And, of course, there is an autopilot function in the car.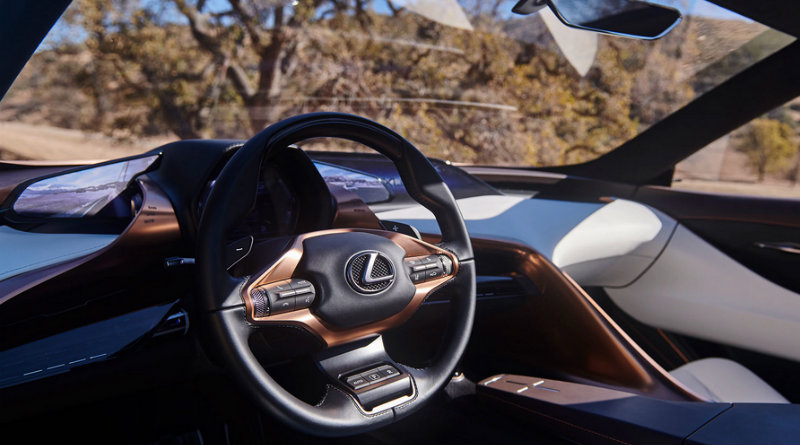 The cost of the crossover UX and the coupe LC 500h in Lexus has not yet been disclosed. The information about the possibility of the serial version of LF-1 Limited is also missing.
All news and reports from the car dealership in Geneva 2018 – under the link .